A Brothers Revival
The groundwork for A Brothers Revival began prior to its establishment in 2019. David Goldflies (Rook) and his friend Gary Allman joined forces to form the Allman Goldflies Band (AGB) some years earlier. Their album, "Second Chances," garnered positive reviews from various rock and roll blogs. Eventually, Rook and Gary pursued different paths, and UltraArtists Agency from New Jersey approached Rook with the idea of building upon the AGB's foundation. From that point, the band's success grew exponentially. A Brothers Revival continuously attracts talented musicians and captivates audiences seeking to experience the magic of the Allman Brothers' music. The band's existence is a testament to the Allmans' musical legacy and Rook's lifelong devotion to music.
Why the nickname "Rook?"
During an audition in Cincinnati, Ohio, David showcased his bass skills to Dickey Betts and Great Southern. Impressed, Dickey swiftly offered him the gig, exclaiming, "You've got it! Let's go!" David had to inform his current band of his departure, and Dickey granted him a two-day window to make it to Nashville for rehearsals. As David approached the tour bus, he encountered (Dangerous) Dan Toler, who warmly greeted him, saying, "Welcome aboard, Rookie. The Rook!" To this day, fans and friends recall those times and refer to David by his ABB nickname, The Rook.
David "Rook" Goldflies – Bass, Vocals, & Violin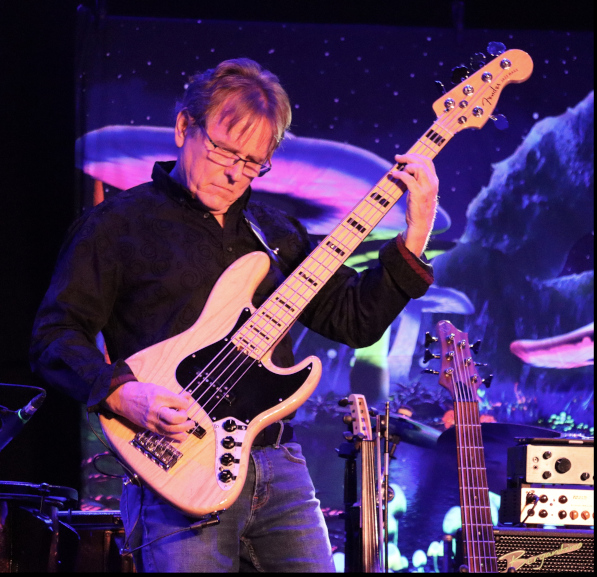 David "Rook" Goldflies, the former bassist of the Allman Brothers Band and Dickey Betts and Great Southern, brings unrivaled expertise to A Brothers Revival. Having recorded and toured with both groups, Rook learned firsthand what drove the Allman Brothers' music from original band members Gregg Allman, Dickey Betts, Butch Trucks, and Jaimoe. Rook puts that knowledge to work with A Brothers Revival.

Rook's stage presence is awe-inspiring, having performed for massive crowds in arenas like Soldiers Field and Mile High Stadium. His talent has graced network television shows, including Saturday Night Live, Don Kirshner's Rock Concert, and Solid Gold. Rook's exceptional bass playing earned him a Grammy nomination for the Allman Brothers' instrumental "Pegasus" from the Gold-certified Billboard Top 10 album, Enlightened Rogues. Fans recognize Rook as one of the Allman Brothers' most dynamic bassists, channeling the aggressive style of the original member, Berry Oakley.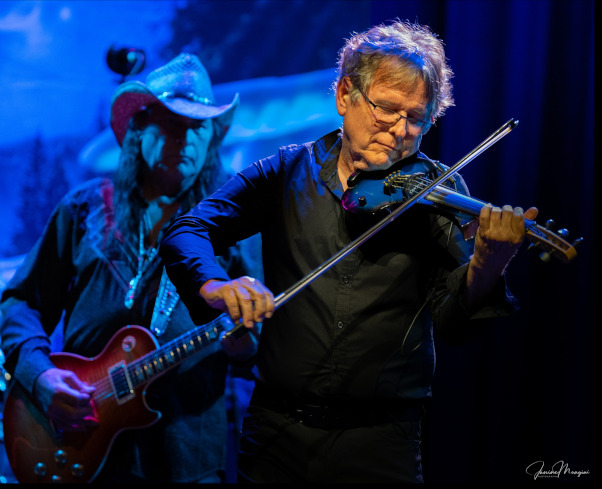 As if these accomplishments weren't enough, Rook was the bassist on the mega-hit single "Black Betty," famously performed by Ram Jam but recorded by Starstruck Band, of which Rook was a member. With this impressive musical pedigree, Rook sets the stage for an unforgettable experience with A Brothers Revival.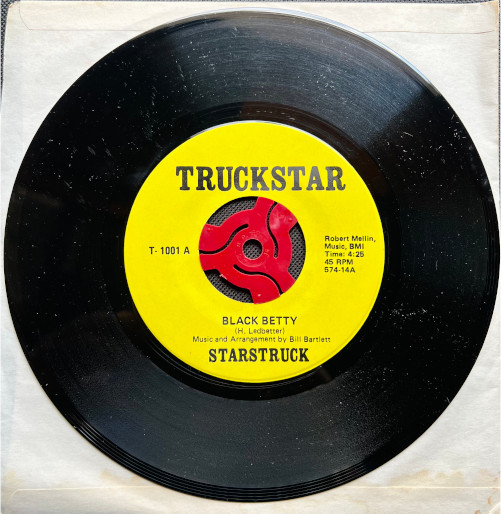 Mike Kach – Keyboard & Vocals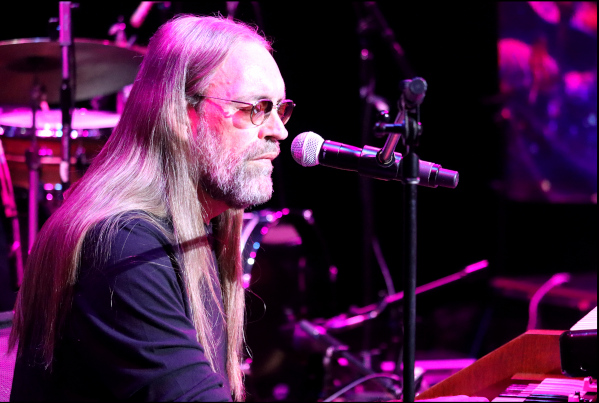 Mike Kach, a highly skilled bluesman and exceptional keyboardist, has been a part of A Brothers Revial since its inception. Dickey Betts handpicked him to serve as the lead vocalist and keyboardist for Great Southern. With his deep roots in Southern music, Mike is a true embodiment of authenticity. His performances are a genuine treasure that captures the essence of Southern rock music.
Chris Anderson – Guitar & Vocals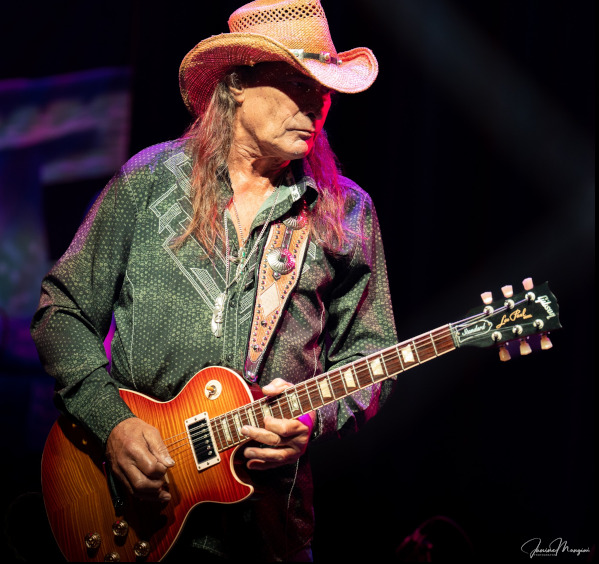 Prepare to be captivated by the legendary talent of Chris Anderson, widely regarded as one of the greatest living Southern Rock guitarists. With a remarkable career that includes significant contributions to The Outlaws, a Southern Rock supergroup, Chris's musical genius knows no bounds. As a prolific songwriter, his "Old Friend" track even found its place on the Allman Brothers' Hittin' the Note album. Get ready to witness the sheer power and energy of Chris's performances with A Brothers Revival. His playing will take you back to experience the essence of Rock-n-Roll guitar in its purest form.
Eric Cohen – Guitar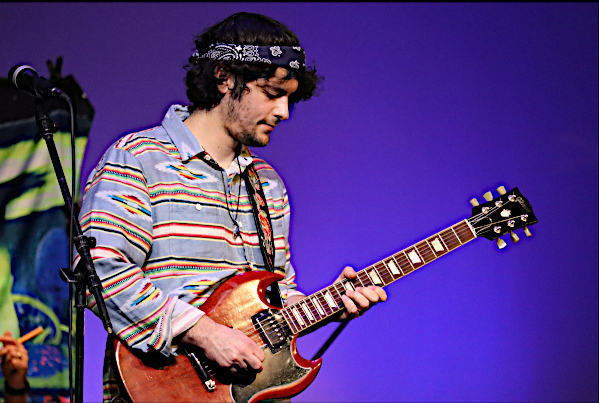 Eric Cohen's guitar soloing is creative and contains many surprises, which balances the canon of the Allman Brothers guitarists and the creative flair that the music needs to be alive and vital. Eric cut his musical teeth on the Grateful Dead but began exploring the music of the Allman Brothers (the other original jam band) after being recruited to join A Brothers Revival. In addition to guitar, Eric plays the pedal steel guitar and banjo and teaches in the New York and New Jersey areas.
Dick Reinlie – Drums & Timpani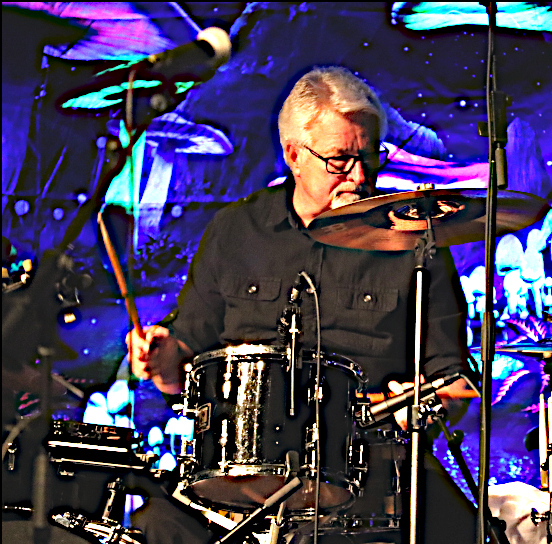 Dick Reinlie is a skilled drummer based in Fort Walton Beach, FL, who owns two music stores called Upbeat Music. He received training from renowned drummers Joe Morello and Ed Shaunasee, greatly influencing his drumming style.
Throughout his musical career, Dick has been involved in jazz gigs and collaborations with the Northwest Florida Symphony Orchestra. He first crossed paths with Rook while performing together in The Upbeat Big Band, a group he started in Fort Walton Beach. Joining A Brothers Revival marked a significant shift in Dick's musical journey, but as he puts it, "I love it!"
Dan Goldberg – Drums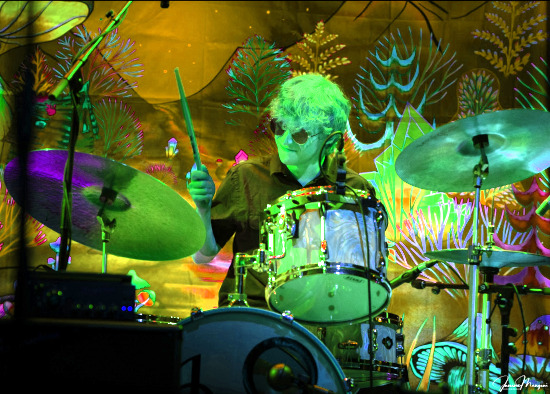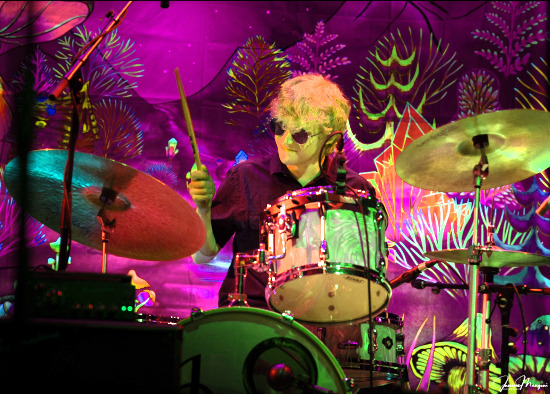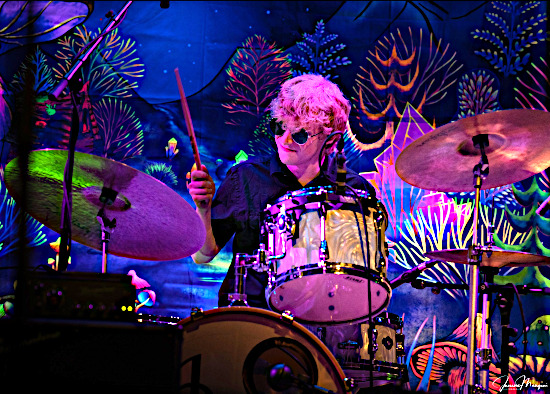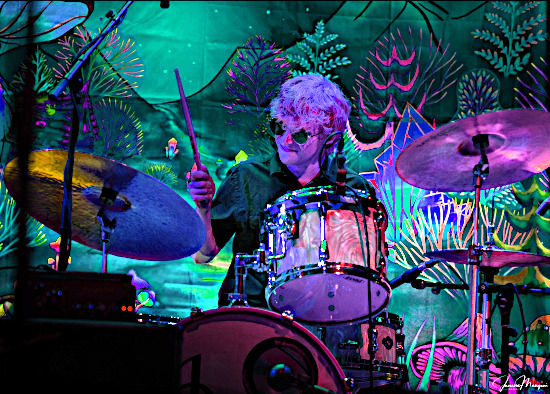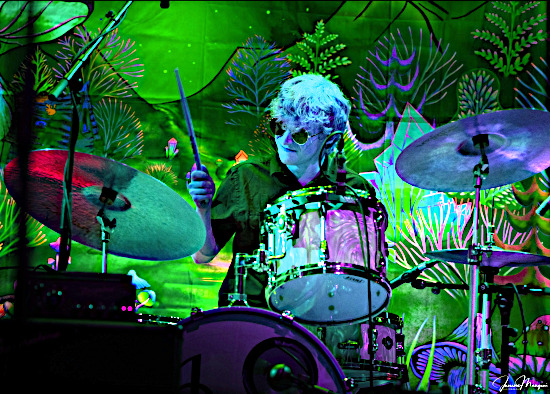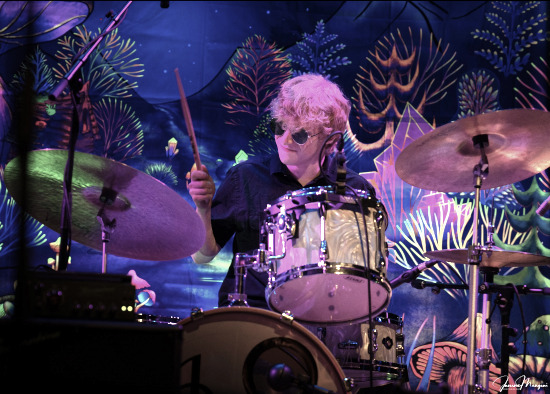 Meet Dan Goldberg, the rising star drummer from New Jersey. Dan is the epitome of versatility. You never know what he'll be up to on any given day. He could be jamming with one of his original music groups, grooving with a big band, attending classes at The College for the Arts in Philadelphia, PA, or hitting the road with A Brothers Revival.
Dan's unexpected encounter with A Brothers Revival happened in Woodstock, NY, at the Bearsville Theater. He was visiting Bearsville with his father when, out of the blue, he was invited to sit in with the band. During the break, he quickly studied "Statesboro Blues" and fearlessly joined the band on stage. Little did he know that his performance would leave David Goldflies, the band leader, absolutely floored. Impressed by Dan's incredible talent, David invited Dan to join the band whenever his college schedule permitted.
Since then, Dan has played numerous shows with A Brothers Revival, and every single night, the audience is left stunned by this young prodigy's exceptional skills. We couldn't be prouder to have Dan in our group, and we eagerly anticipate the remarkable places his career will take him. Keep an eye out for this extraordinary musician!
Ryan Boehme – Drums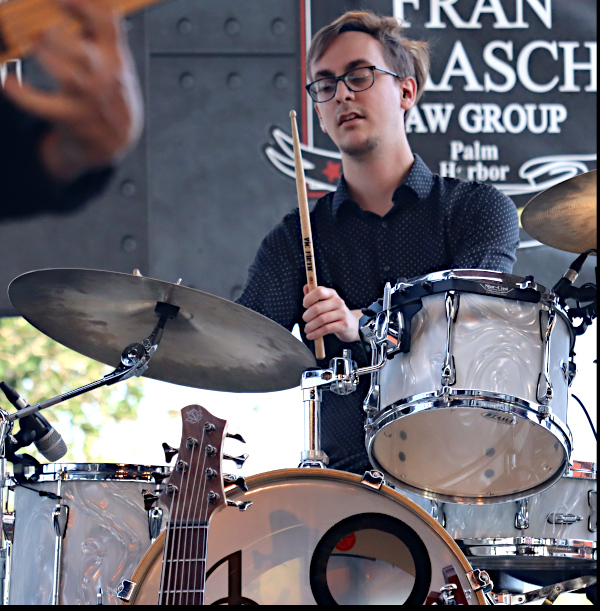 Ryan Boehme has played with A Brothers Revival since 2021. He has previously played drumset with several jazz big bands and theatre productions. As a percussionist, he has played with many regional orchestras in Florida. He is finishing his Doctor of Music degree in Percussion Performance at Florida State University. Ryan is a very studied musician, and that is why when it came time for his timpani feature in A Brothers Revival, the band couldn't believe their eyes when Ryan leaped from the drum riser, flying through the air with timpani mallets in his hand, landing with a massive boom of two timpani being struck at the same time.
Garrett Dawson – Drums & Percussion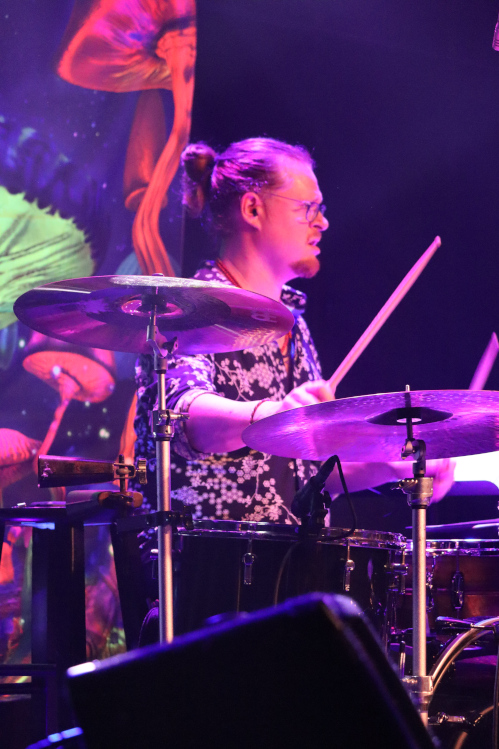 Garrett Dawson is a music educator, drummer, percussionist, studio musician, and composer. Garrett's live performance and studio background on drum kit and hand percussion can only be summarized as incredibly vast and eclectic. He has worked with numerous Grammy award-winning artists, and his drumming has been featured on well over 60 studio releases.
Garrett has toured, recorded, or performed with well-known American artists, Butch Trucks and the Freight Train Band (Allman Brothers founding member), Dickey Betts and Great Southern (Allman Brothers founding member), "Dangerous" Dan Toler, The Artimus Pyle Band (Lynrd Skynrd), Col. Bruce Hampton and the North Mississippi Allstars. He has also worked with popular artists throughout many diverse genres like Afro Caribean artists Rolando"Idea" Castillo, Gadu Nunez, Dayaan"Nuru' Ellis and Marcony Star, Florida West Coast Symphony (Classical}, James Peterson (Blues), Pedro Arevalo (Global/Blues), The Bird Tribe (Rock/Sacred Steel), Robert Mirabal (Native American) among many other phenomenal artists.
AJ Vallee – Drums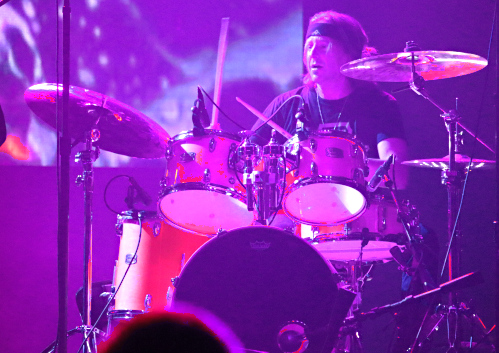 AJ Vallee, a Berklee College of Music graduate, is a tremendous drummer from Massachusetts. AJ came to our attention at a New Hampshire rehearsal with Rook, Chris Anderson, and Mike Kach. The band was running over the beautiful Gregg Allman Song, Melissa when we stopped, and Mike said, "Hey, can we change the tempo of the song?" Without hesitation, AJ looked at Mike and said, "No problem. Which era of the Allman Brothers band would you like the tempo from?" That deep knowledge of the music of the ABB was so impressive that AJ is always welcome to the stage with A Brothers Revival.